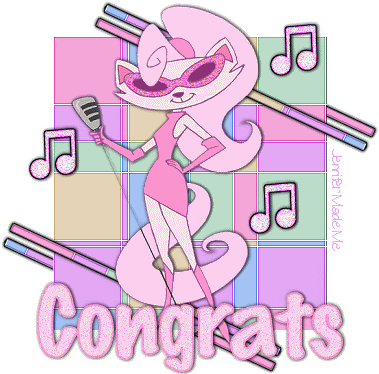 CRISTEN!!You are the day 4 winner!! Please email me 3-5 colors of Stickles you would like!!





Now for day 5......


Two way cute tag cards.These are mini like the cards on gift bags. Aren't they cute!!


A big thank you to everyone for making my blog candy and my birthday so awesome!!


So now for the good the bad and the ugly....There will be blog candy everyday from November 1st to November 10th.Post a comment on each one that you want to win.Winners will be announced every day with the new give away.Make sure you post comments on the post thats title is BLOG CANDY DAY ____ ( I may try and trick you!!LOL)Comments must be in before midnight of that day to count.If you are a winner email your address and the day of blog candy you won to ctmhlin82@hotmail.com by November 15th.Thanks!! Have fun!